Services

Taxis   
Hawke's Bay Combined Taxis Limited operates a modern fleet of 40 vehicles all privately owned and operated by our Shareholders. The entire fleet has eftpos, credit card and taxicharge facilities.
---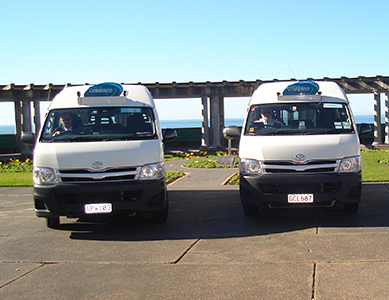 Mini Vans:
Our mini van service is door to door in late model 9 and10 seater vans all fully equipped with GPS and Eftpos facilities for payment convenience. Our fares are among the cheapest in the greater Hawke's Bay Area, without compromising comfort or service. Pre booking is preferred especially for major events e.g. Mission Concert, Art Deco etc. however not always necessary.

Total Mobility Vechicles 
Our Total mobility vehicles carry wheelchairs, motorised scooters. Transfers are from any location in Hawke's Bay to any area in the North Island along with supporting the local work.
Drivers are all NZQA qualified in passenger care. Bookings can be confirmed while you wait.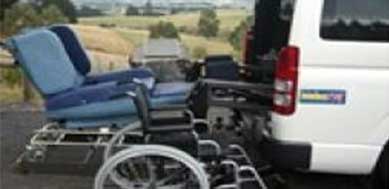 ---
Courier / Document Delivery
Hawke's Bay Combined Taxis Limited carries out document and parcel deliveries locally and to out of town location for major contracts along with medical items etc. For out of town/region deliveries can have pre-arranged pricing applied.
---
GPS Taxi Dispatch System
Hawke's Bay Combined Taxis Limited uses a fully computerized dispatch system to manage all bookings, vehicle positioning and availability, major contracts, accounts (TaxiCharge NZ Ltd) and vehicle and driver records.
All vehicles have a high – tech GPS unit installed to receive booking information. Having a computerized system offers added security for our customers by knowing that the vehicle they are being transported in complies with NZTA requirements. 
Tours:
If you wish to make arrangements for a tour with us - we will need the following information
• Name for White board
• Date of arrival
• Time of collection
• Number of passengers
• Car or van required/preferred
• Number of hours required
• Any sightseeing preferences?
• Method of payment
The driver will be at the Port with a white board with your groups name on it. The driver will be aware of the hour(s) required and will follow your instructions for the tour.
Bluff Hill Look out
The Prison
Chocolate Factory
Sheep Skin Shop
Art Deco
The Museum
Views including Clive, Havelock North Hastings etc
Te Mata Peak
And many more sights